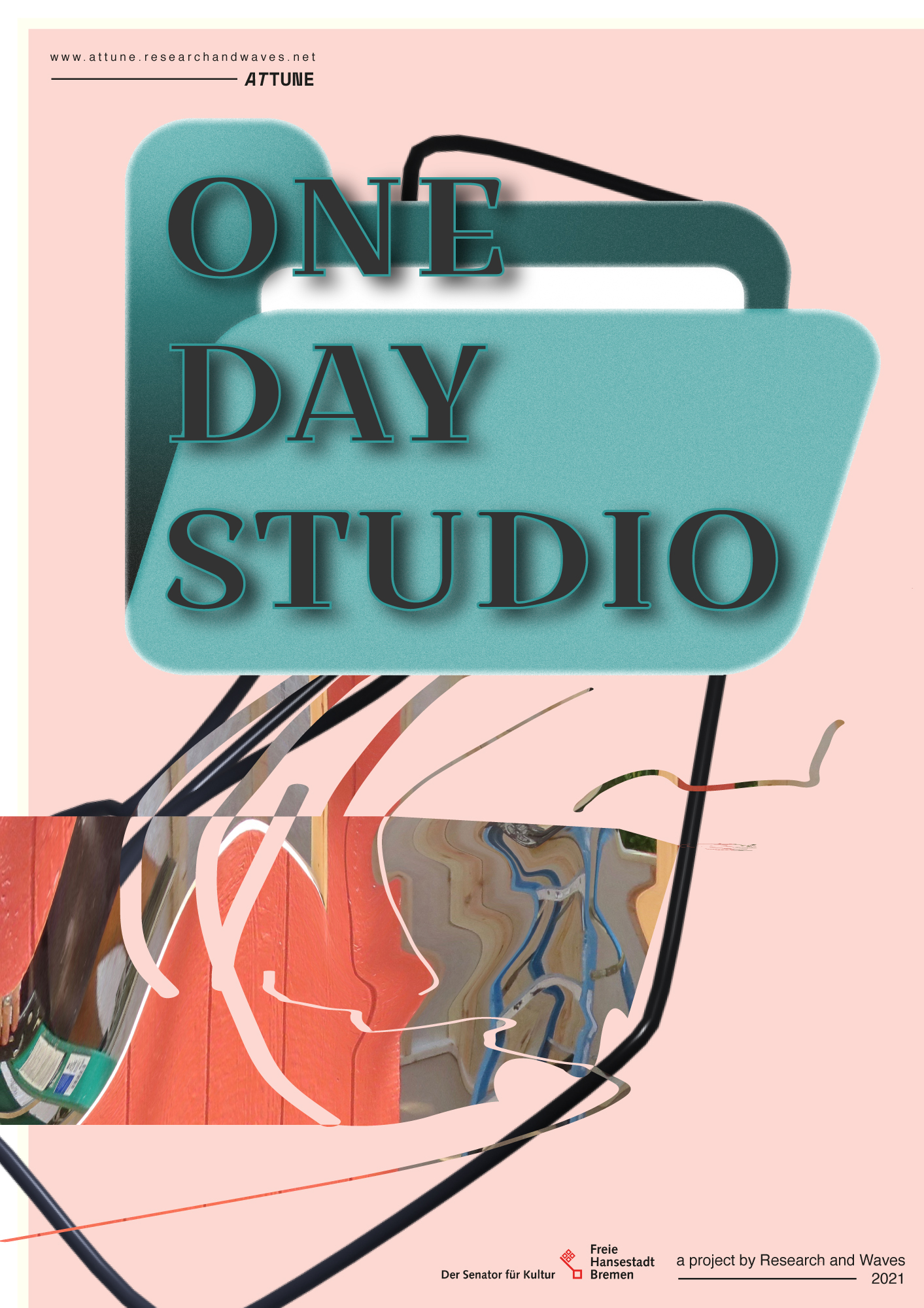 ONE DAY STUDIO


This is a project we are developing by meeting artists to ask questions, think together on what types of resources we need as artists nowadays. The final result of the meeting is meant to be multi-media FOLDER. From April to December we'll be arranging 4 meetings of 12 hours with two artists per meeting in various places in Bremen

This project started for us from observing ourselves. We are making art from our bedrooms, on our phones, often unpaid and invisible to get to show the works of art in frameworks and institutions that give us opportunities, but also limit us. Some of us have studios and some others go back and forth to various spaces, looking for the definition of what a studio is and as well redefining our practice with different conditions we can work with. In the form of 12 hour long meetings, the group will be assisting two artists per session to set up a temporary studio and expose their thinking, playing, or just resting creative process. The aim of these meetings is to ask ourselves different questions related to producing art. Another important point to such a meeting is what we can learn from each other as artists without the structures that institutions are providing for us. Kindly supported by Senator für Kultur der Freien Hansestadt Bremen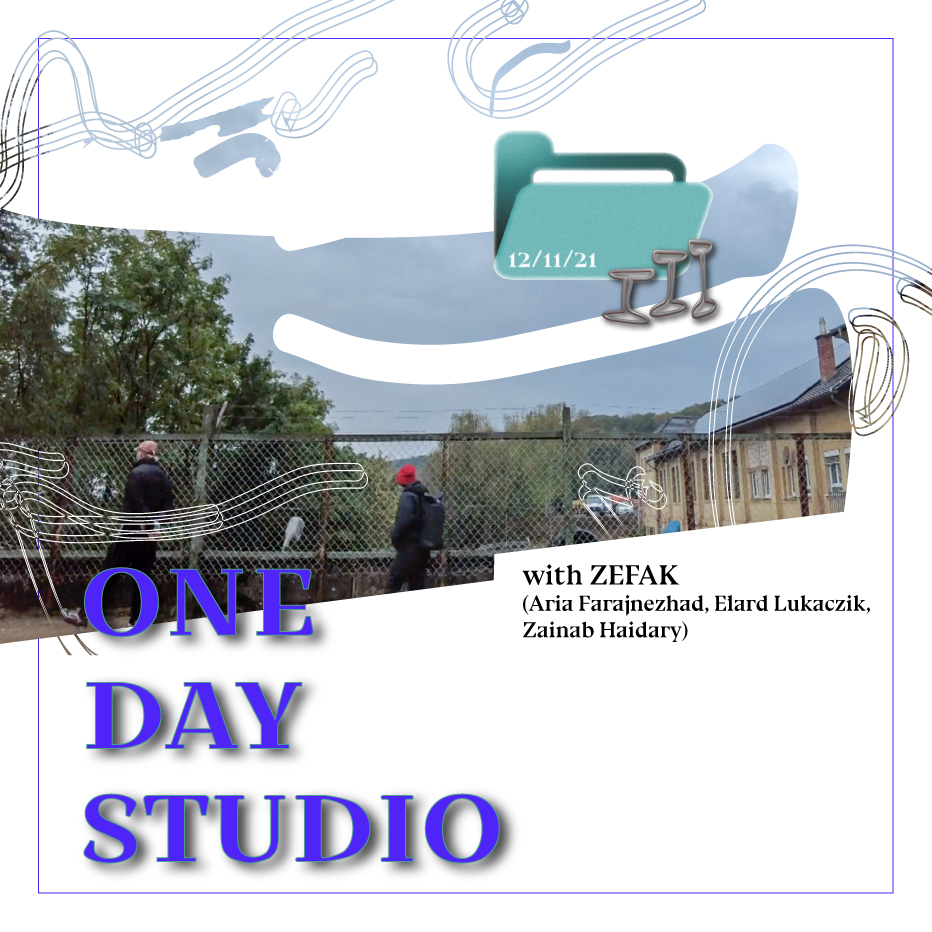 12 November 14:00-18:00
Third event with ZEFAK
Meeting published on insta stories

This time we are invited into the (non-)studio of Bremen-based collective ZEFAK. They will share with us their current work on the site-specific project "Where the River resides" which will be on show in Saarbrücken in December. We want to discuss with ZEFAK what studio means to them. For working collectively, locally, site-specific, in relation to / with / and without institutions.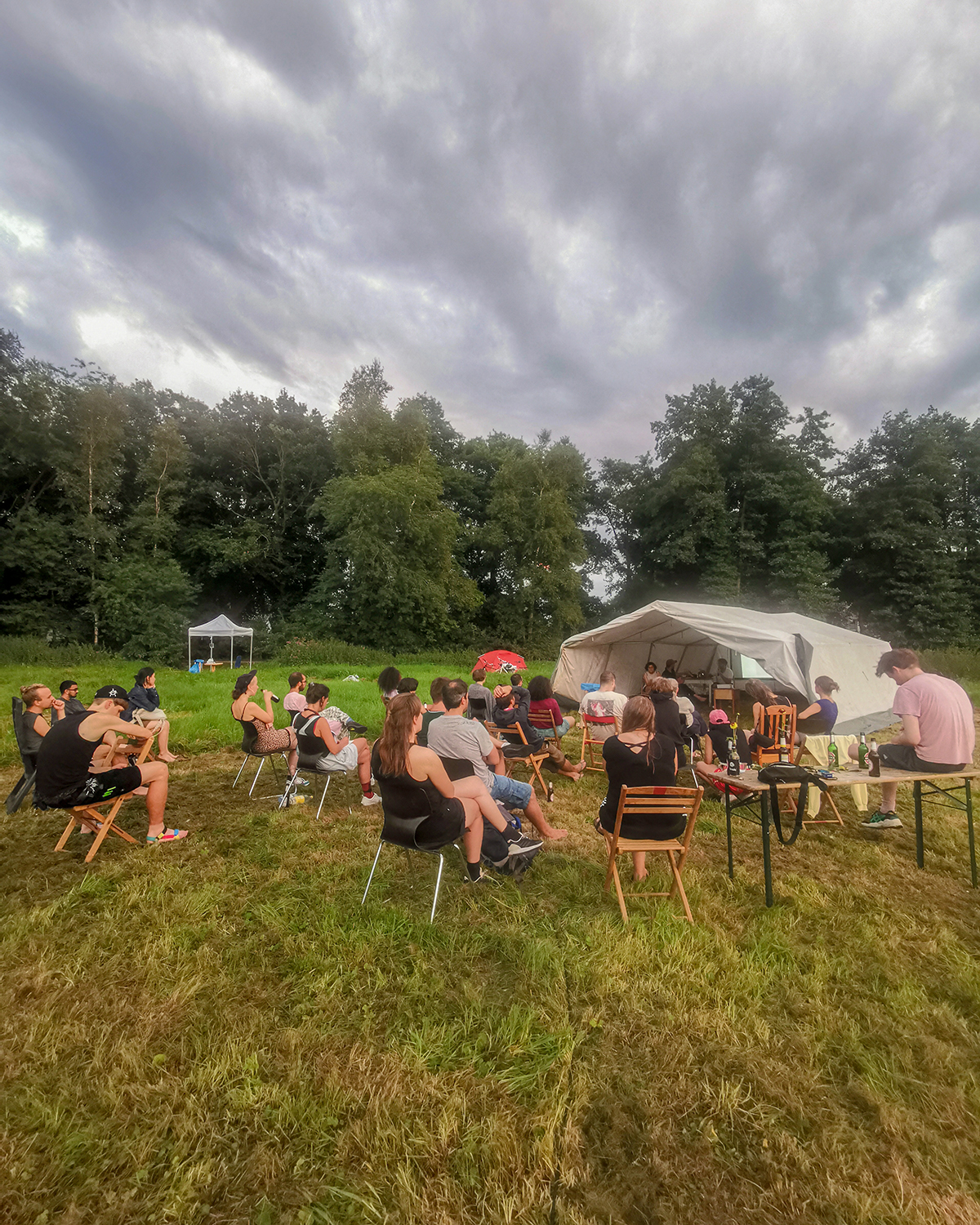 ZEFAK as a collective commits itself to the idea of sharing resources and knowledge as opposed to taking ownership over the institutional privilege.
We stared to work within the one-year residency scholarship (April 2020–April 2021) at künstlerhäuser Worpswede on Future Archives, a project which tends to provide a discursive platform to discuss the possibility of emancipating the present from dominating future scenarios. The capitalist and colonial regimes are realizing themselves by not only anticipating but also enforcing certain future plans into the present moment; the ones which are mainly the repetition of the exclusion and exploitation, thereby limiting spaces for the alternative future to occur.
In August 2020, we put together a Manifesto which then became the ground to organize Calling the Future, an interdisciplinary symposium that brought together local artists, scientists and activists to reframe local and global struggles. Calling the Future was the first try within the project Future Archives to facilitate the conversations on topics, such as resource extraction and earthquakes, property and the European notion of human rights, deep sea mining and decolonization from a queer perspective via a constant negotiation between local and universal positions. ZEFAK attempts to respond to the conflict of local/universal by taking the local seriously and not overlooking the specificities and ways of resistance that help different groups to survive on a smaller scale, an understanding which goes beyond identity politics and still wishes to put in conversation different localities. Zefak has recently been invited to Saarbrüken to develop a site-specific work called "Where the River resides" which will come together in December 2021.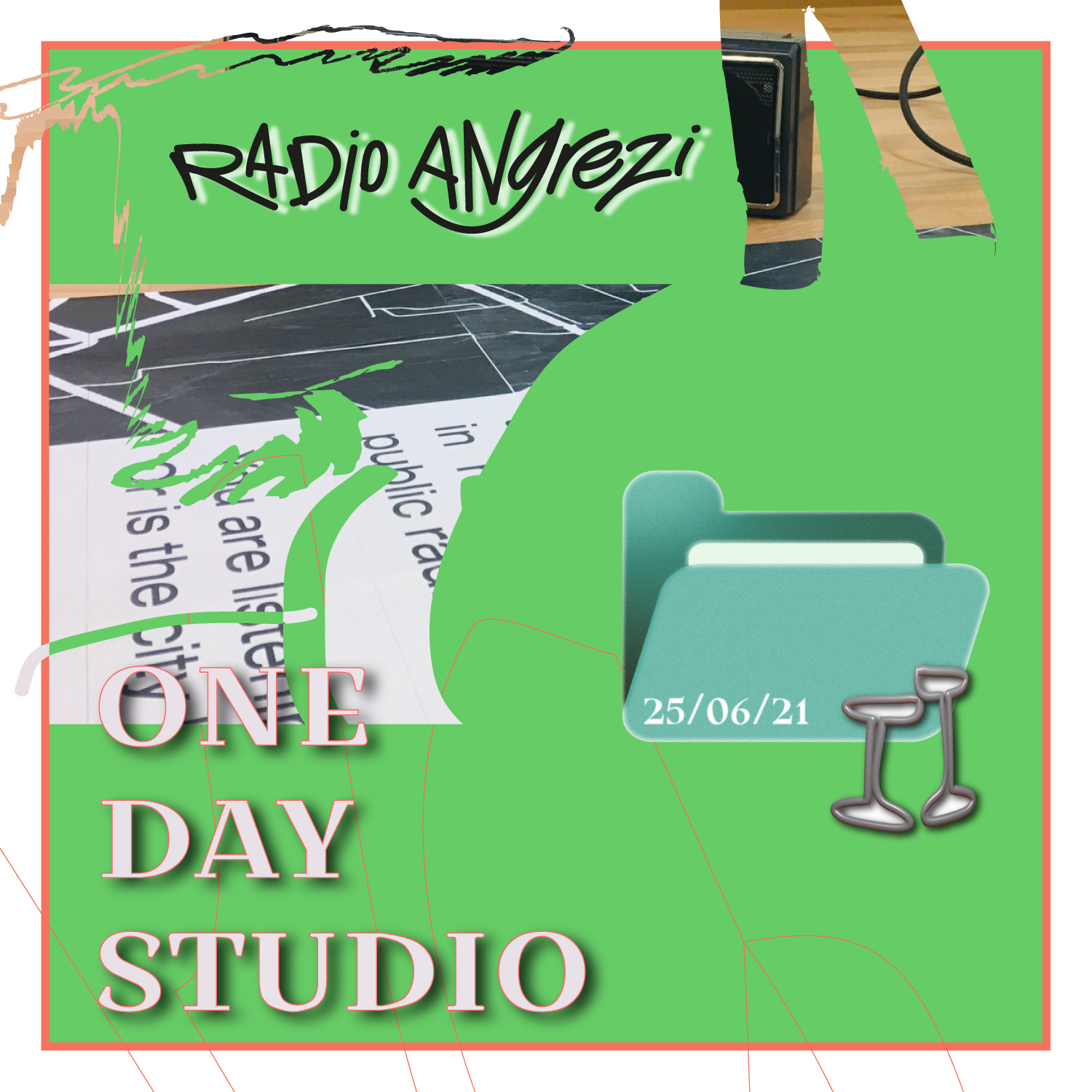 25 April 18:00-19:00
Second event with Radio Angrezi
Meeting published on insta stories
and live on their live stream starting from 18:00 and in person at Open Space Domshof (Bremen)

We want to talk about the studio. This friday we are in a temporary studio, in public place at Angrezi LIVE @ OPEN SPACE Domshof #1: SOUND UNBOUND. Radio Angrezi is opening their studio to Research and Waves, in the presence of an audience. What's the process of opening? We want to bring up collaborative questions about the process of making radio, working in a collective and with others, becoming audible at large and creating a radio program at the same time.

In this radio frame, several tracks of Research and Waves will be played: from collaborative project Transparencies, Dark Loops - Institute of Incongruous Translation, Blank Out - Sebastian Reuschel, Displacement - Hannes Middelberg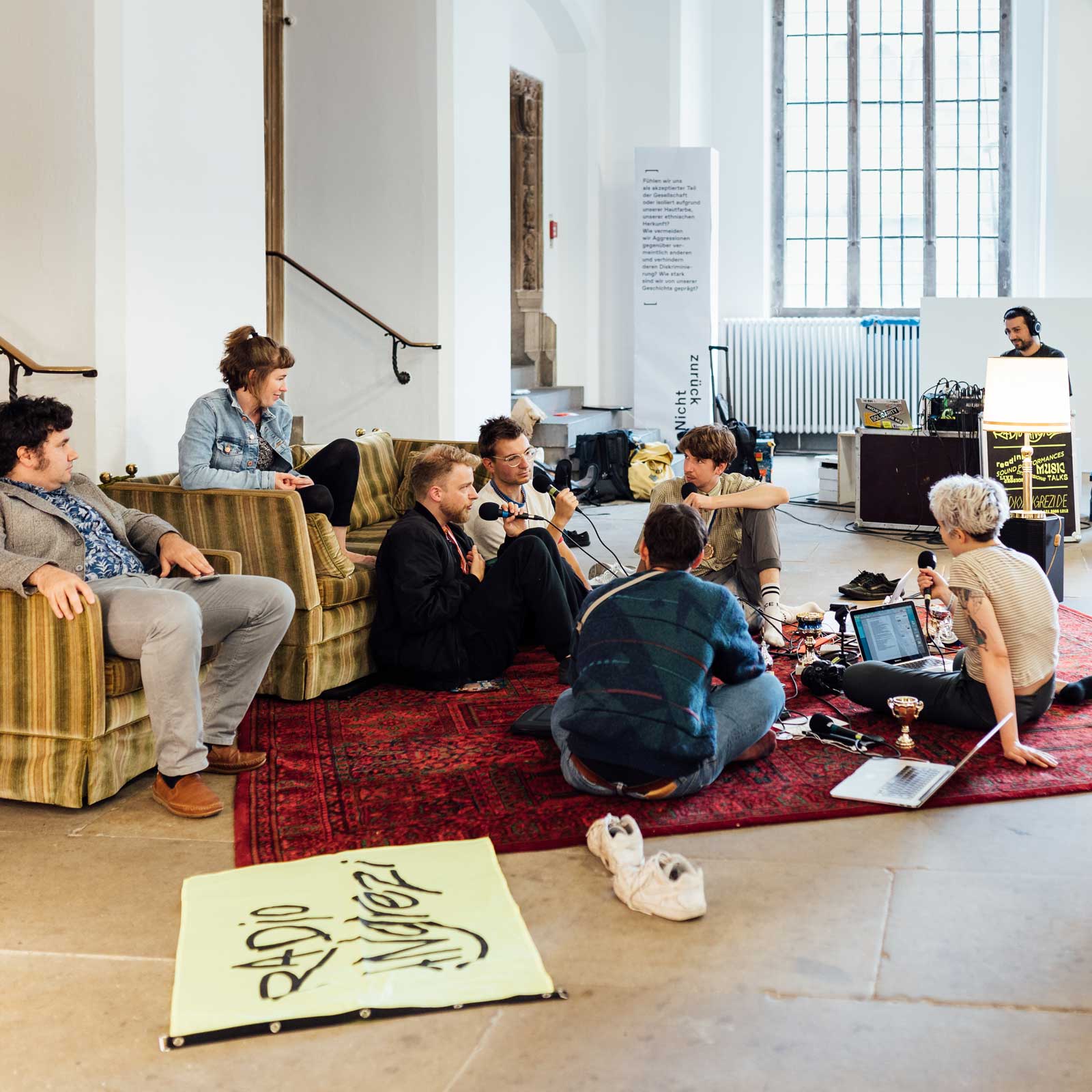 Radio Angrezi is an experimental ground for sound, music, voice and live performance. It broadcasts weekly from its studio at Speicher XI (Bremen) on radioangrezi.de, as well as occasionally on 92,5 FM, receivable in the Bremen and the surrounding area. In addition special broadcasts covering concerts, lectures, presentations and exhibition openings are produced regularly.

Radio Angrezi is an autonomous student collective, spanning all disciplines, study departments and multiple languages. It is open for students, teachers and guests. It aims to rise questions, develop new conditions, shapes and formats, to perform and to broadcast – collectively or individually – to listen, to observe and to discuss..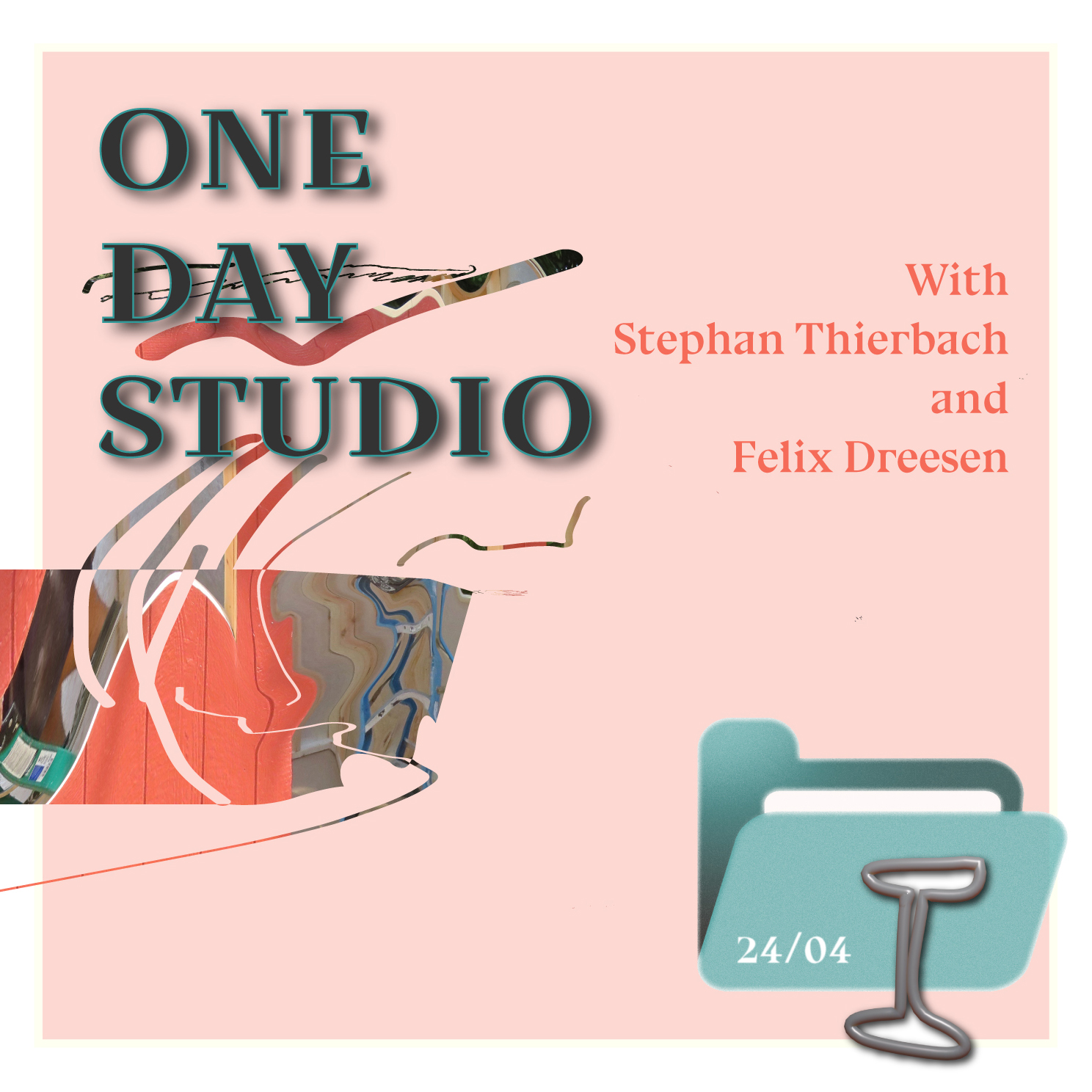 24 April 08:00-20:00
First event with Stephan Thierbach and Felix Dreesen
Meeting published on insta stories

In this meeting we will be discussing a work in progress by Felix and Stephan entitled "Treibgut" which started with a trip in August 2019 when for 10 day they designed and constructed a floating platform out of found material of construction sites of the Bremer Übersee-Stadt. Afterwards they transported the floating platform to Kassel and started a journey of drifting about 500km on the river Weser to Bremerhaven at the North Sea. As a result of our meeting, we will be creating this multi-media folder consisting of images from their floating experience, documented discussions revolving on the ideas of the studio, sharing and friendship that the two artists will develop and reveal.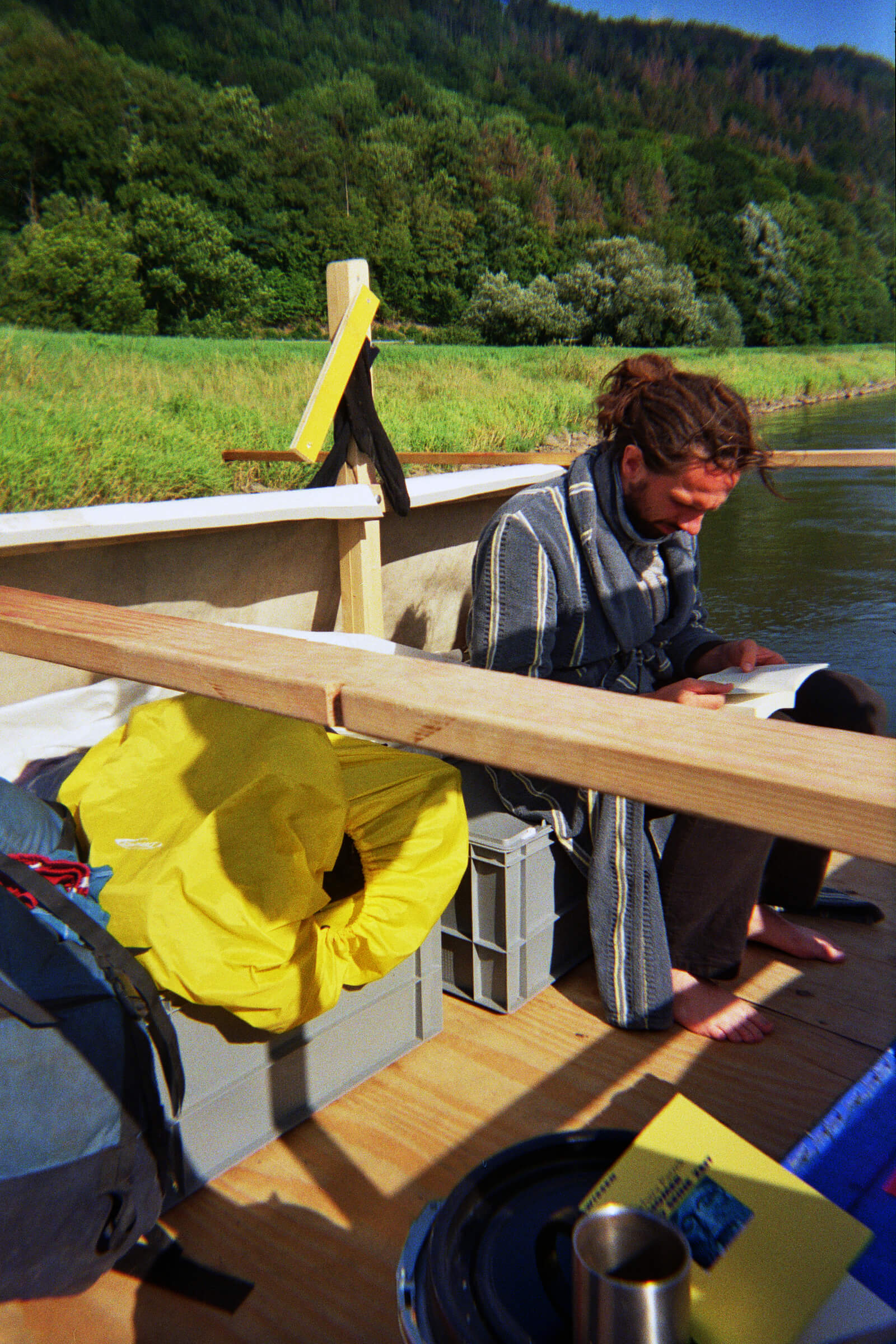 Felix Dreesen is a "Bremer Jung' ", which more means he likes to think place-bounded and operates with a site-specific self-efficacy. He is experienced in cooperatives works, especially larger groups around 20 people. He is a father of a 9 year old son.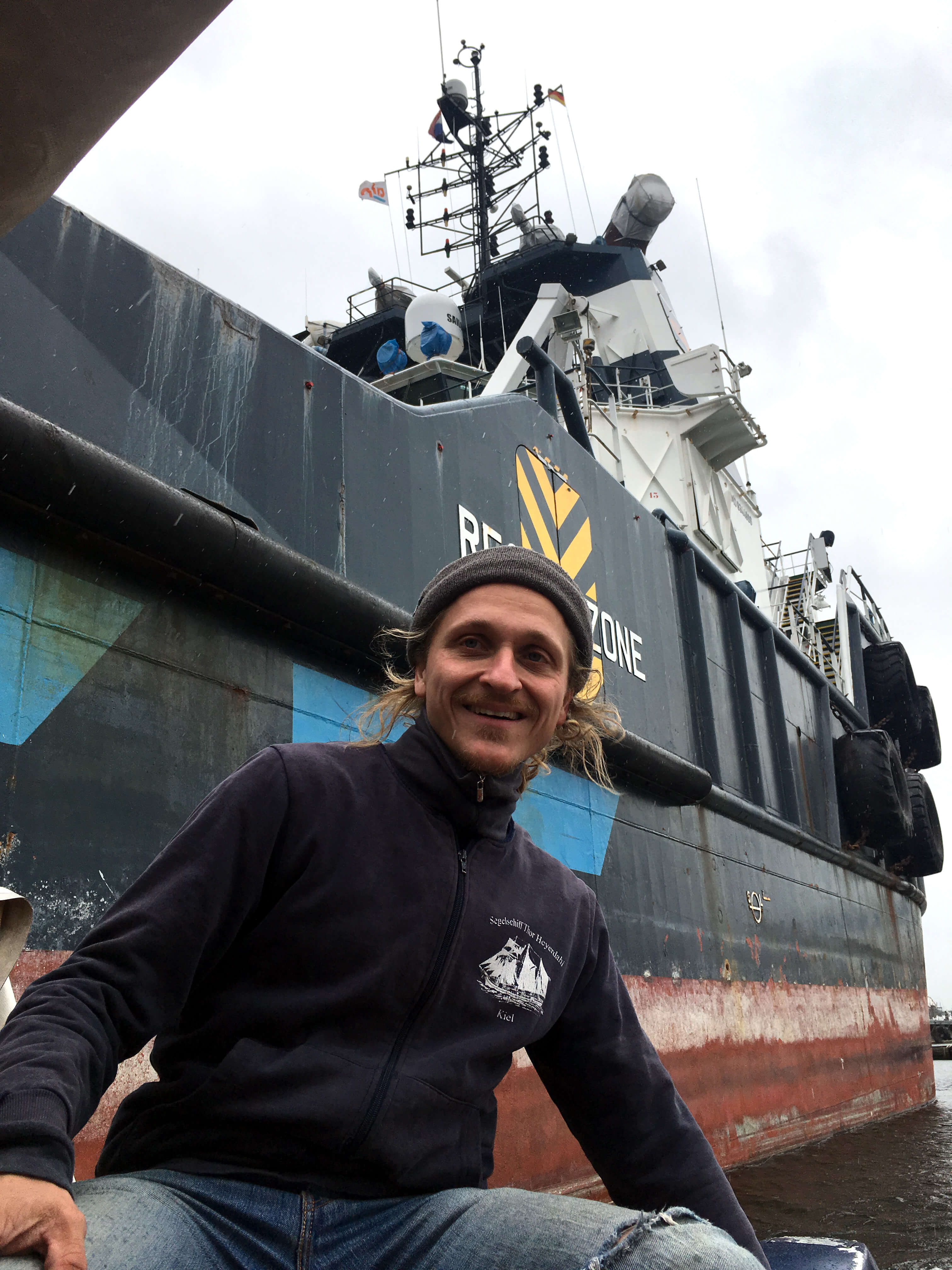 Stephan Thierbach was born and raised in Berlin-Pankow. His atelier/studio starts when he leaves the house. He encounters the world often through lenses from which he develops participatory experiential spaces.


ONE DAY STUDIO is supported by: